Lone Star Safe Rooms started its business in 2012. It's partners, Mike Carman and Chris Hooser have been associated for over 25 years as vendors for the new home builder and existing residential markets. In 2012 tornadoes ravaged parts of the DFW metro area causing numerous builders to contact us and inquire about safe rooms to build into their projects. After some research we came to the conclusion there were only a few options out there to satisfy a need for a builder friendly safe room that allows retro-fitting into an existing home.
After a couple of years of professional, developmental and customer research, we feel very confident that our safe rooms stands alone as one of the most long lasting, strong, safe and reliable units on the market today. Our core mission is to create and distribute a safe room that is constructed with the consumer's safety, usability and sense of value as the driving factors for our business. We hope you find our product to be an asset to your family's safety.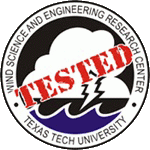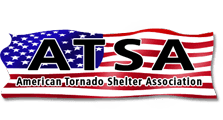 LONG-LASTING. SAFE. STRONG. RELIABLE.