News
Storm Shelters for The Texas Home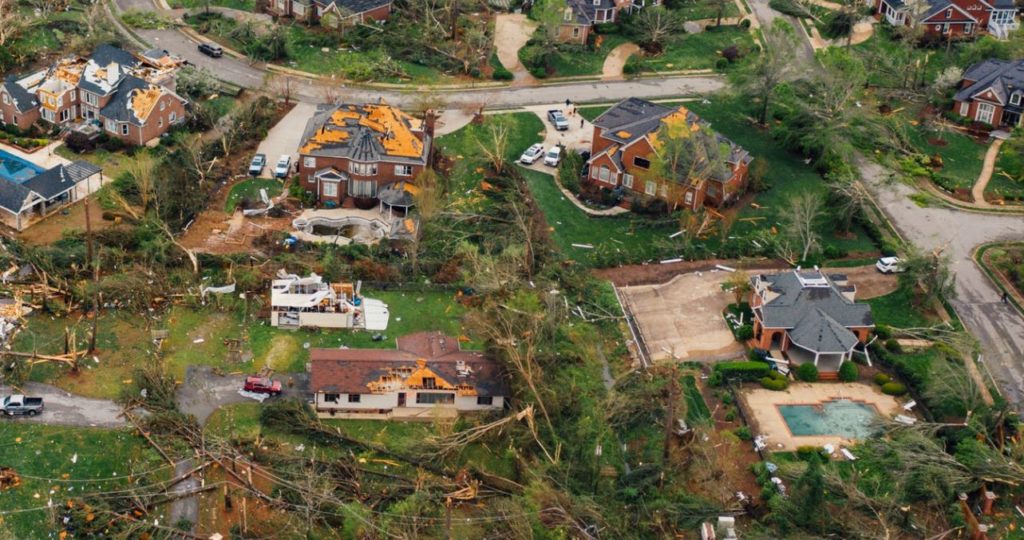 On average, about 1,000 tornadoes are reported per year nationwide. Texas alone experiences an average of about 130 tornadoes per year.
This isn't a guarantee that a tornado will wreck your home if you live in Texas. Having a storm shelter for the home you've built up over the years is essential. An above-ground home shelter can provide protection against these extreme-wind events. 
Why You Need A Safe Room/Storm Shelter For Your Texas Home
There are numerous reasons why home safe rooms and storm structures are important to consider. Planning and preparation will make all the difference. Let's take a look at the 5 most important reasons why you should consider investing in a storm shelter for the home you've proudly rooted yourself in.
1. Protect Your Family During A Storm
The most important benefit of residential safe rooms is that they provide you and your family with shelter from storms and other natural disasters.
Tornadoes and hurricanes pick up debris and dirt, which are then thrown at dangerous speeds. This can lead to significant property damage and even death if you are exposed to the storm.
An above-ground home shelter will give you the security you need in the event of a storm. Home safe rooms are usually made of very thick, insulated concrete that can protect your family from the adverse effects of these natural disasters.
2. Protect Your Precious Items And other Valuables
When storms damage your home, your valuable items such as expensive possessions, children's toys, games, and other indelible items are at risk of being lost forever. Apart from protecting your family, home-safe rooms can store your valuables and keep them safe from the wind and rain.
3. It Increases The Value Of Your Property
By adding a storm shelter or safe room to your home, its financial value automatically increases. This ensures a high Return on Investment (ROI) on your new safe room. Though you have to spend a little bit of money to build it, you will get your money back through increased property value.
4. It Can Be Used As Extra Storage For Emergency Items
Safe rooms provide extra storage space for emergency items like blankets, water, food, flashlights, and even guns. Making sure your emergency items are within reach and protected against extreme weather is part of being prepared for a storm. If you're short of storage space, an above-ground safety room can house all these items and more. 
5. You'll Have Peace Of Mind In Times Of Civil Unrest 
This is one of the most overlooked reasons for investing in a storm shelter for the home. Residential safe rooms give you the assurance that your home is adequately equipped to protect you and your family from any possible civil unrest. Residential safe rooms act as a refuge for you and your loved ones in the event of surrounding violence or even potential intruders. 
The benefits of safe rooms aren't just limited to your private property, having a safe room for the office is a good investment to consider. This way, you can ensure you're protected at your workplace, too. Now is the ideal time to plan for your new storm shelter. Don't wait till next year or for Spring to arrive as it might prove to be too late. Plan, prepare and adapt your home with a new storm shelter. 
 At Lone Star, our job is to protect you, your loved ones, and your valuables. Would you like to build a shelter for your home to protect your family from storms? We provide customizable, affordable safe rooms designed to fit in closets, under your stairs, or in garage areas. If you have any questions about installing residential storm shelters or home safe rooms and the best option for you, give us a call at 817 682 7854 or go to the website.